On Saturday 9th of June 2007, it will also be the Queens official birthday, making it 30yrs since the Queens silver jubilee celebrations captured the imagination of the entire population, who celebrated throughout the U.K with patriotic street parties, & banner waving galore. A bold front of patriotism swept through the u.k fronting what was generally a pretty miserable time for most of us old enough to remember what was really going on. It was a very, very different time...

- "Total social chaos, rioting all over the place, strikes everywhere, no job's, people were fed-up of the old way, which was clearly not working, you were told at school or in the job center, you were told by everyone that you don't stand a chance & to just get on with it. That's why you'll get hate, & war, & race hatred, when your powerless you'll grab any sort of power you can - to retain some kind of self respect. When you don't have a future, & no-one will help you, bitterness & resentment will set in. -'John Lydon (Filth & fury)
"There is no future in England's Dreaming"
In the late 70's "No future for you" was the statement of the time, and it was only a matter of time before someone wrote a song about it. And by telling the truth about the real life, a life we all lived through, a life that the monarchy & politicians were pretending wasn't happening whilst they sipped champagne & caviar - by writing about it, and shoving our working class life reality right back in the face of not only the politicians, but the Queen herself, right at the heart of the Jubilee Celebrations, there is only one reply 'they' could fire back with, BAN IT..!
"No-one had any jobs, if you weren't born into money you might as well kiss your fucking life goodbye - you weren't going to get anywhere!" - Steve Jones.
"Sometime's you can't explain why certain things happen, & the Sex Pistols should of happened -& Did! " -John Lydon.
So what's to celebrate?? Of course it's 30yrs since the worlds most notorious rock & roll band, the 'Sex Pistols' released, & consequently had banned, their only No 1 single 'God Save The Queen'. With the most honest lyrics of the decade, 'God save the Queen' was an alternative national anthem for the British public had only they'd realized it, but most of the British public by this time were lost in the brainwash of the Jubilee hype. So the band had declared war on England without meaning to. But for those who don't belive the hype, it was also a reality check that many of us embraced as an alternative to the 'shitstem' of the time. People came in their thousands to support the cause, going to the record shop's to buy 'God Save the Queen' only to find it banned, but still managing to drive it to the No1 spot in the U.K chart. Banned from the land, the Pistols took to the water and gave a healthy kick in the Bollocks to the ruling classes & the people that "made YOU a moron". But the 'power's that be' declared that there wasn't to be a No1 single that week in 1977, thereby never appearing to let the enemy win! But we all knew better, and so history was made.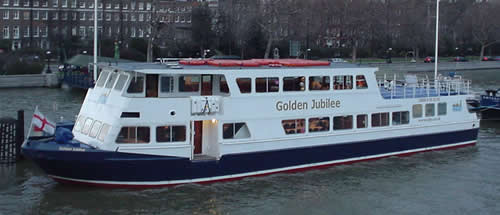 So the Sex Pistols changed our live's, and made the politicians stand up & be counted. They may of changed our live's, but more importantly - they probably changed the country.! ...and this is what we'll celebrate on 9th of June 2007, we're celebrating that 'kick in the Bollocks' to the system that tried to repress a nation. We celebrate the single that made that happen ''God Save the Queen', we celebrate the album of timeless classic's 'Never Mind The Bollocks' - (also 30yrs old this year in October 07). We celebrate a whole lifestyle change and social upheaval that became known as, or rather 'labelled as', 'Punk rock'. But Punk rock is not a label or banner, nor is it a studded leather jacket. It is a freedom of self expression, it's the right to express yourself through originality, & to live your life freely -outside of the restraints forced upon you by governments & politicians. But most importantly - Punk rock get's under your skin, & it's in your blood.!
So book the day off work & enjoy the party, mine's a pint..! - Malcolm McDonalds (S.P.Ex manager)
Plus support
A rare accoustic set, having just returned from the Buzzcocks world tour - 'Mr Steve Diggle'.!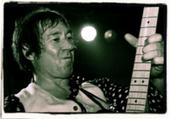 http://www.myspace.com/stevediggle
And there'll also be a book signing by Alan Parker, of his lifetime's work,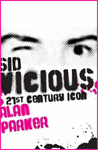 the new 'Sid Vicious - No one is innocent' biography.
Special guest book signing from 'Ron Watts' - former manager of London's 100 Club,
who will be aboard signing copies of his 5* rated read ( in Q mag') of '100 Watts - A life in Music',
with a forward by Glen Matlock.! Both books available to buy at special rates only aboard our Golden Jubilee boat party.

- Tickets strictly limited in numbers, & only available from here (or our myspace) Nowhere else! So unless you get your tickets from us, you ain't getting on board!
- Very Important...!! You must bring your tickets with you on the day, no ticket- no boarding.
- Tickets sold on a first come first served basis.
- There are no refunds for any reason,
- Group discounts are available please email your requirements.
- Tickets priced at £30.00 until all sold out, Paypal payments or cheques in the post.
SOLD OUT