VIDEO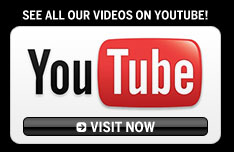 The Sex Pistols Experience @ the Garage London 27 Nov 2015 - Anarchy in the UK
Sex Pistols Experience performing 'Silly Thing' with special guest 'Steve Jones'
on vocals whilst we were his guests on his Radio Show 'Jonesy's Jukebox' as we passed through L.A. on tour.
Pretty Vacant - live The 100 Club March 2014
'Anarchy' studio version + photos
Short documentry for Channel 4
'God Save The Queen' - Live at The Longhorn Ballroom, Dallas, Texas march 2008
Here's a sneek preview of our live Dvd 'Song-By-song' (with special guest Pistols/Sid biographer Alan Parker), this is 'Holidays in the sun'. We were recently accused of using guitar backing tracks live (!) We nearly fell over laughing when we heard that.!  - but its a back-handed compliment in a way as we do work hard to get the sound just right, & we could of gone in the studio to edit out any mistakes & bloopers, adding overdubs etc, but we dicided not to, & to release the film exactly as it was on the night - live, raw, warts & all -  just to prove we do not use such methods, & everything is totally live, & always has been, - check out Bonesy's guitar howler on this one..!!"
Brazillian National News piece on the Sex Pistols Experience tour:-
'Anarchy in the U.K' from Trutnov festival - Czech Republic 24/08/08
( playing to our biggest crowd to date - 20,000 people.!! )
'E.M.I' from Trutnov Festival appearance, Czech Republic 24/08/08
Punk In Cleethorpes, 1976
Pretty Vacant live at the Wickerman festival