Sex Pistols Experience + Glen Matlock + Edward Tudor Pole + special guests inc Alan Parker..!!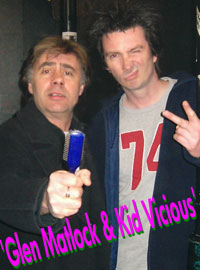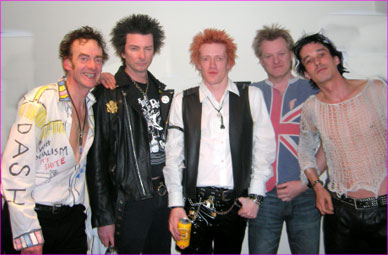 It was the hottest ticket in Liverpool with people travelling far & wide for what was a unique opportunity to witness this one-off, one of a kind show event down at the Liverpool Cavern club back on Saturday 4th March 2006, when the first ever Sex Pistols convention day was held.! Glen Matlock performed on Friday 3rd with his band 'the Philistines' (featuring Ray on guitar, ex 'The Professionals'). Then Glen stayed over for the Convention day on Sat 4th March knocking around all day meeting & greeting, signing anything you'd bought from the memorabilia merch' stall's. Performing a great accoustic solo spot during the evening event. Also joining in on the days fun was Edward Tudor Pole, who was as entertaining as only he can during the day with his one-man-rock'n'roll-show.
Alan Parker, the renowned 'Sid' biographer, will astound you all with his talk during the day after recently unearthing more evidence surrounding the murder of Nancy & death of Sid (which was later put to film in 'Who killed Nancy'). Alan was on hand with a Q&A session to answer any 'Sid Vicious' questions you might of had. As well as signing copies of his latest book release, 'Sid Vicious, No-one is innocent' (Orion books). A suprise appearance was also made by Pistols graphic artist Jamie Reid who, now living in Liverpool, was spotted supping beer at the bar watching events unfold, it wasn't long before he was surrounded by fans wanting artwork signed by the great creator.!
A brilliant warm-up show was done by Bolton's favorite Punks 'Vic Garbage & The love Battery' performing with enthusiastic energy all the classic 76 to 79 punk rock anthems. Headlining the day's events was of course be 'The Sex Pistols Experience', who blasted out all the great songs live & loud as only they (we) can! With a guest appearance from Ed Tenpole to do a rousing rendition of 'Swords of a Thousand men'. This gig marked the last appearance of guitarist 'Steve Clones' with the band who went off to get back to a 'proper job' & leave the World of Rock'n'Roll behind.