<![if !supportEmptyParas]> <![endif]>
<![if !supportEmptyParas]> <![endif]>
<![if !vml]>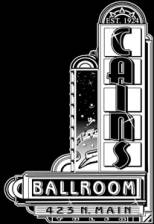 <![endif]><![if !vml]>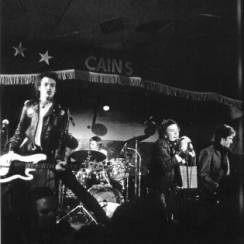 <![endif]>
'ANARCHY FROM THE U.K' TOUR..
<![if !vml]>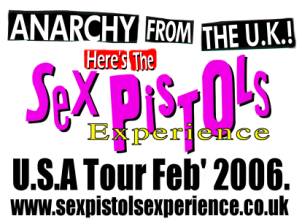 <![endif]>
Sex pistols Experience to tour the U.S.A -bringng some 'Anarchy From the U.K'.
( Plan's are being considerd now for further USA tours. Interested parties/venues/festivals/promoters should get in touch NOW for routing & available date's.)
Following our success around the U.K since 2002, it was only a matter of time before word & interest in the Sex Pistols Experience would spread oversea's - just as it did with the Pistols back in the late 70's. Sure enough as the enquires came plan's were drawn for our first & second USA tour's in Jan/feb & May 06, we then announced plans for our 3rd USA outing later in the same year. So just for posterity, here's a reminder of what went before.. The 1st tour kicked off at Cain's Ballroom in Tulsa OK, one of only two remaining venues who hosted the original Pistols way back in their infamous tour of 1978 and so was the ideal starting point for us, we then winded our way across the country as follows…

01/27/06 Fri OK Tulsa - Cain's Ballroom
01/28/06 Sat TX Dallas - Granada Theatre (filmed to Dvd)
02/01/06 Wed TX Houston - The Meridian
02/02/06 Thu TX Austin - MoMo's
02/04/06 Sat TX El Paso - Lucky Devils
02/07/06 Tue CA San Diego - Casbah
02/08/06 Wed CA Anaheim - House of Blues
02/09/06 Steve Jones Radio interview Jonesy's Jukebox on Indi 103.1
02/09/06 Thu CA Los Angeles - Zen Sushi (Safari Sam's)
02/10/06 Fri CA Fresno - The Belmont
02/11/06 Sat CA San Francisco - Studio Z
02/16/06 Thu OR Portland - Rock 'n Roll Pizza
02/17/06 Fri WA Seattle - Studio 7
02/18/06 Sat WA Spokane - The Boulevard
02/19/06 Sun WA Tacoma - Hell's Kitchen
02/21/06 Tue CA San Jose - Blank Club
02/22/06 Wed NV Las Vegas - The Beach
02/24/06 Fri CA San Marcos - Jumping Turtle
02/25/06 Sat CA Ventura - The Skatelab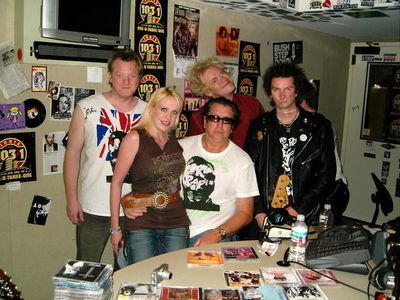 The 2nd tour was shorter,
but no less fun, covering the north eastern states & took in
Huntington,Virginia, Monkey Bar
Cleveland, Ohio Beachland Ballroom
Charlotte Nth Carolina, Amos
New Jersey, Astbury Lanes
+ a couple of other's that slip the memory now.!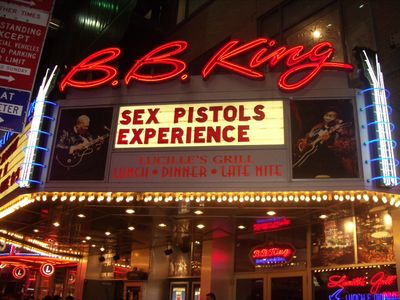 It was an amazing time for the band & hopefully for the people who came to see us too.!? (We have to thank Ben in New York, & Paul of Paul Roe Tattooe studio in Washington, who were invaluble to us in providing the BEST accommodation ever known to a touring band & a great help to us.)
Then following rave press reviews & some storming gigs, due to the exceptional demand for the bands return to the U.S -plans were made for our 3rd tour of the USA in one year, (we were becoming like fucking U2 or something!) going back over some of the same ground as the Jan/feb tour to build on what was already a healthy following, we flew into Chicago, drove to Sioux City & off we went again...
7th - Iowa, Sioux City Chesterfields live
9th - Kansas City, Missouri Mike's Tavern
10th Oklahoma City, Ok Conservatory
11th Dallas, Texas Dark Side Lounge
12th Houston Texas Fitzgeralds
13th Austin Texas Hole in the wall
15th El Paso Texas Lucy Devils
16th Tempe Arizona Last Exit
17th Las Vegas Nevada Dive Bar
19th Eureka Califonia Boiler Room
20th Eugene Oregon Wow Hall
21st Portland Oregon Dante's club
22nd Seattle Washington Studio Seven
23rd Spokane Washington Boulevard Club
24th Olympia Washington fourth Avenue
26th San Diego California Casbah Club
27th San Bernardino Calif' Liam's Bar
28th Huntington Beach Calif' Fitzgeralds
29th Malibu California Malibu Inn
30th Los Angeles Karma Clothing party
1st Long Beach L.A Alex's Bar
4th Brooklyn New York Trash Bar
5th Boston Mass' Middle East Club
6th Pennsylvania Harrisburg
7th New Jersey N.Y Astbury Lane's
12th U.K London 100 Club - (for our homecoming show)
To all those who travelled, some from state to state just to see us - THANKS TO YOU ALL... & we hope to see you all again soon.
<![if !supportEmptyParas]> <![endif]>