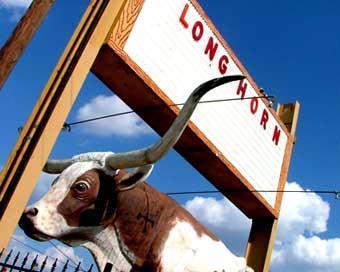 We had an amazing evening on 20th March 2009- fulfilling a long held ambition to perform the Longhorns Ballroom in Dallas Texas, one of only 2 surviving venues from the ill fated January 1978 Sex Pistols U.S.A tour (with Sid on bass), the other venue being Cains Ballroom in Tulsa (we performed there on our 1st USA tour in jan 06') Unfortunately bassist ' Kid Vicious' was unable to attend due to the bith of his 1st baby who expected at the time, so we took along a stand-in Sid (Johnny from the band Broken Doll) & off we went to Dallas.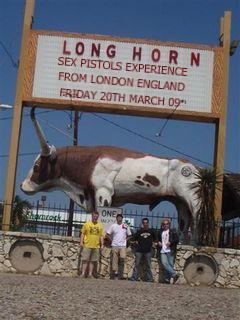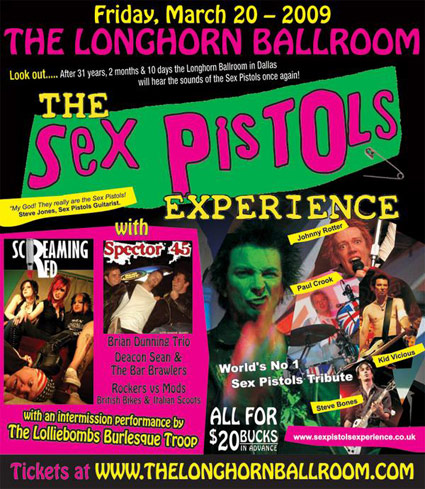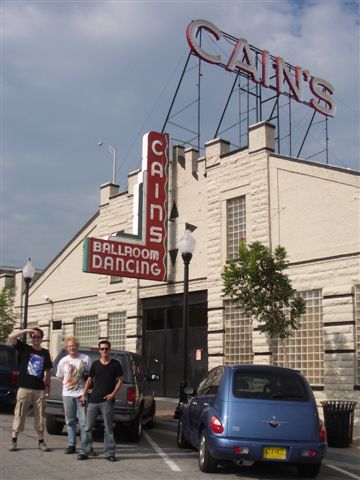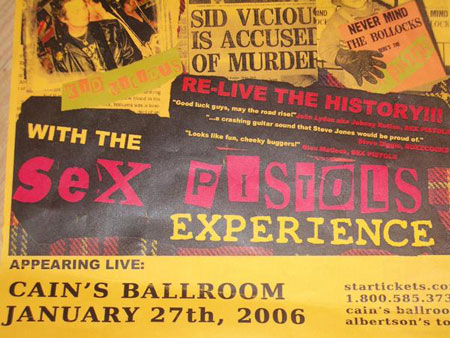 The good people who organise the annual 'Mods V's Rockers' Biker/Scooter festival in Dallas saw the perfect opportunity to re-create some local Rock'n'Roll history by inviting us over to Dallas Texas to headline the weekends event on Friday 20th March. (Big thanks to 'Mark & Dave' & everyone else for all you did for us!)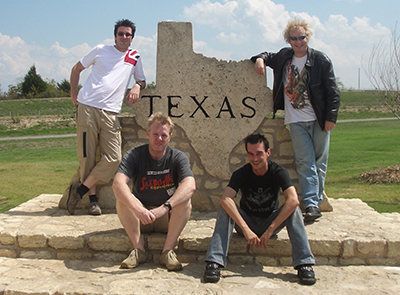 Upon arrival in the venue on the Thursday we were told the old backdrop with the 'Longhorns' logo had long since dropped to bits due to a leaky roof, But after watching the Sex Pistols longhorns live VHS film for the last 30+yrs we wouldn't feel the gig was complete without the iconic backdrop.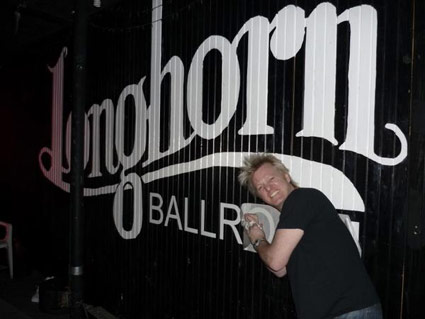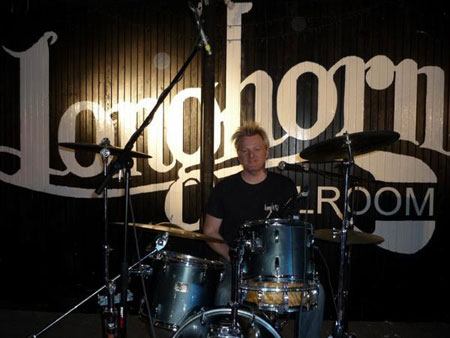 So, we went out & bought some glossy white paint, 4 paint brushes, a case of Lone Star beer, put 'Never mind the Bollocks' through the P.A system, & set about re-painting the old logo onto the back of the stage once more, to get the look just right for the up-coming gig!.. Then when we finished our handywork (at 2am) & after a good few beers, we signed our artwork to leave our own little bit of history as a setting for all future shows to perform infront of...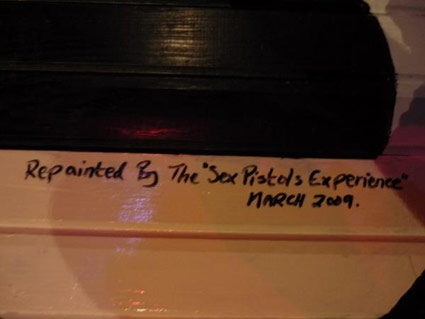 So the Sounds of the Sex Pistols echoed around the Longhorns Ballroom once more - 31yrs, 2 months & 10 days after the Pistols had performed there, & what a load of fun we had...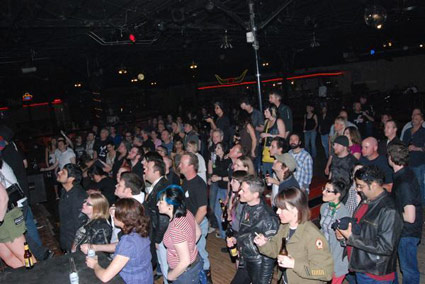 Whilst in Dallas we became embroiled in a video shoot which turned out to be the music video for the (ex KLF) 'The Blacksmoke Organisation', check it out
More images HERE