Keep up with all things Tenpole on his Facebook:-
www.facebook.com/edtudorpole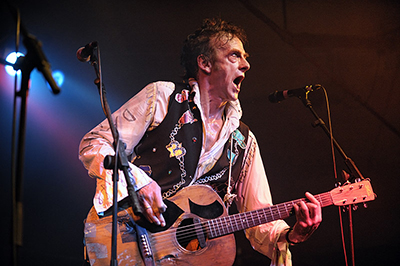 Our good friend, & occasional special guest at many of our gigs Ed Tudor-Pole is pleased to announce to arrival of his new album, his long awaited (25yrs!) 3rd TEN POLE TUDOR release called 'Made it this far' on 'Angel Air records' http://www.angelair.co.uk/ .
'Tenpole Tudor' enjoyed a number of UK Hit Singles between 1979 and 1981 with their signature Hit being 'Swords Of A Thousand Men' (UK no 6 in 1981). Frontman ED TUDOR POLE is a descendant of Henry VIII (not many of those have appeared in UK Pop Charts) and initially went to RADA to train as an actor but fell in with The SEX PISTOLS (he appeared in the film The Great Rock'n'Roll Swindle performing his own number 'Who Killed Bambi') but after just 2 weeks in the band Sid Vicious died, and the rest is history...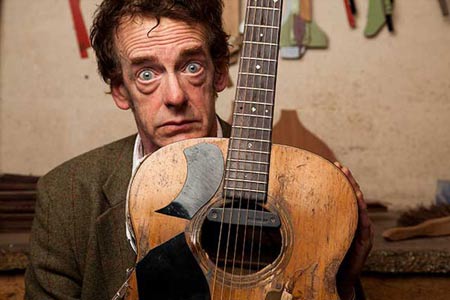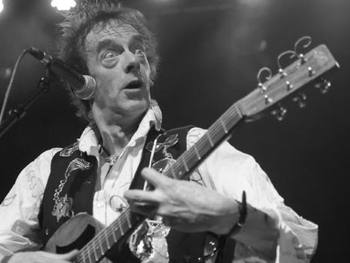 During the 90's he appeared regularly in film & TV, perhaps best known fr presenting Ch4's The Crystal Maze, and now spend his time regularly performing live all over the world.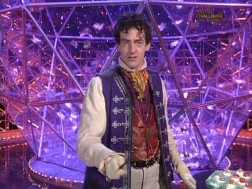 'Ed as presenter of The Chrystal Maze'

'Made It This Far' is the group's first album since 1981 and is an eclectic mix of styles from rockabilly to rock'n'roll.


Ed Tenpole Tudor can often be seen touring around the uk as special guest of the 'Sex pistols Experience', or out on tour with his 'Save England From It's Fate Tour' -an electronic one man stadium show, for dates check-out his official website:-
https://www.facebook.com/edtudorpole/
or the SPE webpage:- http://www.sexpistolsexperience.co.uk/edtudorpole.htm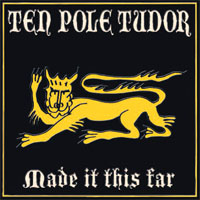 Track listing:-
1. Made It This Far 2. One For The Master 3. Football Rockabilly
4. Pete's Mercedes 5. Mohican 6. Yippie Yi Yay
7. The Occasion 8. Real Fun 9. Such Desire
10. All My Heart 11. St Louis Blues 12. I Laid Her Down
13. Football Yobbo 14. Last Orders 15. To Her Majesty 16. Shutup Tracey
Available from all good record stores, or follow this link to Ed's Angel Air page:-
He's got a moustache MP3 HERE
http://www.angelair.co.uk/sjpcd309.htm
MUSICIANS
ED TUDOR POLE, MICK O'DONNELL, PAUL MARTIN, DARRELL BATH, ANDY ALLEN