The band are available any night (or day) of the week, 7 days, every month, all year round..! Available for all events, parties, venues, & festivals throughout the World.! Worldwide dates & enquiries can be added into future tours, & all worldwide enquiries can be considered.
The band have done many shows & festivals throughout England, Europe, the USA & South America & beyond, & you can discuss terms & offers directly with the band management here - although in some countries we do have agency representation & your enquiry may be forwarded to one of our booking agents to handle, who will then be in-touch in due course.
If you have already been approached by an agent or management representative on our behalf - Then please only reply directly back to them - do not come to us expecting a 'better deal' - this will only annoy us, & the agent, & result in us not coming to your event at all.
- There is no 'set-fee' as such, each show has to be quoted on an individual basis & will depend on what is required of the band, such things as the distance to travel, wether a hotel, flights, food & drinks etc are provided? After having given up the day-jobs to pursue the S.P.Ex on a full time basis in 2005, the lads are now a professional working band & need to be paid as such, its unlikely that they can ever come 'cheap' & neither should they have to! However, we can be flexible & will work within your budget if & when possible, and sometimes 'fill-in shows, arranged & fitted around bigger gigs, can often be done allowing for some smaller bars/clubs a chance to have the group perform. Etc..just mail us your requirements.
- Please check the band's 'tour dates' page for their future calendar, keep in mind many of the regular venues can be flexible with dates to help us fit one-off shows, festivals, filming, or tours into the busy schedule. So if a date you're interested in is showing as already 'booked', it may be possible to re-arrange it to accommodate your enquiry, ..just ask!?
- Private parties will require a non-refundable deposit to secure the date.
You can also make direct booking arrangements with us for some fabulous supports acts, we arrange many shows with Ed' Ten-Pole-Tudor
, , or go with a double-headder show with our alter-egos 'Public Imitation Ltd'. If you wish to arrange an alternative support/Special guest - please inform them to bring along their entire backline, we can no longer share backlne equipment.

All U.K & Worldwide enquires T.V & film work, & any questions for the band directly
should be sent here
(your booking enquiry may be sent onwards to one of our worldwide representatives) :-
By email:- sexpistols.exp@talk21.com
By Phone :- 0777 0777 251 (u.k Mobile)


Or, for added security, piece of mind, & a professional service, you can book the band through any quality booking agency, we're listed up with many of the best, try:-

Signed exclusively for u.k Theatre Bookings with Morningside management:-
www.morningsidemanagement.com

Scott Jordan agency:-
Or 'Crucial Talent' - The Punk Rock booking agency..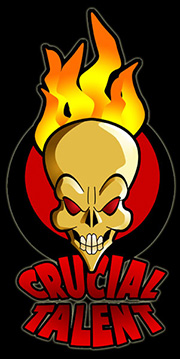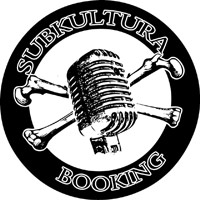 For Germany, Holland , Belgium please contact our man over there..
The Psycho Management Company
Tel:- 01483 419429 or 020 8540 8122
Email:- info@psycho.co.uk
"Thanks" - & look forward to a busy event.!


We will send out as many full color A2 posters as you require, please be sure to place each one in areas of maximum footfall & high visibility to make the best use of them, perhaps also take one around to local music stores, c.d stores, kebab shops etc, the more people that see them - the more people you will have in your venue! Please email us your postal address (with postcode) with the number of posters you will use & we'll send them no later than two months in advance of your date. You can also print some of your own - perhaps in a smaller size than our A2's to use around local shops etc in PDF format below..