23/12/13
"Between xmas & New Yrs we're doing our usual run of three shows in the north of England, catch the band on Fri 27th Henighans Bottom Bull, Bolton, Sat 28th The Exchange, Keighley, & Sunday 29th Brooklands live, Batley. Adv tickets would be a good idea to any of the above.!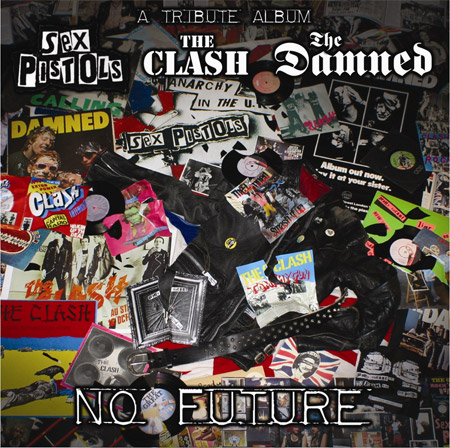 Need a stocking filler for a Punk Rocker? Or if you've got an Amazon voucher to spend in January, try this limited edition c.d of just 1000 (down & to the last 50 or so now) - 'No future' features (amongst many others) 2 studio tracks by the SPE.! order now you'll be one of only 1000 to own it Worldwide!
http://www.amazon.co.uk/No-Future-Tribute-Pistols-Damned
20/12/13
We hope you all have a great Christmas & very happy New Year.!
Thanks for all the support over 2013, see you in 2014 for lots more of the same! "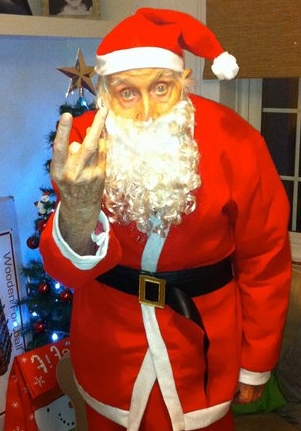 "R.i.P Ronnie Biggs - free at last!"

10/12/13
January 24th we head down to Portsmouth Wedgewood Rooms, with special guest 'Ed Tenpole' tickets are on sale now, contact the venue, http://www.ents24.com
We're looking to add more dates to January so please check back for a look. In February we do mini tour to Germany, calling into Eindhoven (Belgium) along the route. Venues & details over on the dates pages.

11/12/13


We've loads more live action all around the u.k coming up throughout 2014, with returns planned to all our favourite venues, but we're aiming to hit lots of new areas & venues so far unplayed, so keep an eye on dates through the year as more are being added all the time, & please do keep mailing us your venue suggestions & we'll do what we can to play em!
Now the various SPE kids are growing & at school age we're free again to look towards a few oversea's jaunts! So far planned we have a return to Croatia (the former Yugoslavia) 31st Jan & 1st Feb', a couple of tours (so far) planned for Germany 5th to 8th February & again May 8th to 18th. And there's a few dates being proposed in France during April & September which are to be confirmed. We're scouring around for further opportunities mostly in Europe,
but Australia keeps beckoning us over - maybe one day!


We're also heading up to Scotland a couple of times as usual through the year but we're gonna be bringing back south 'Lizzie & the Banshees' for some England gigs, including Coventry Arches (7th March), a return to the 'London 100 Club' (8th March) & Newcastle 02 Academy (again) 7th June, and more shows with this fantastic new band will be added later if possible but adv Tks are available now & highly recommended for those shows (links on the dates pages).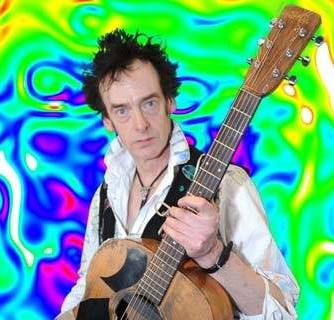 We're also doing lots of gigs (as usual) with our good friend 'Ed Tudor-Pole', starting off with the Portsmouth Wedgewood Rooms January 24th, Hereford 28th Feb, & Birmingham Roadhouse 1st March, these are always memorable gigs, so look out for them & hope you can join us for the fun they always are. Advance tickets again, are highly recommended (Hereford is all but sold out). By The Way Ed Tenpole has finally succumbed to the modern age with his own Facebook, you can keep up with all his activities & 'give him a 'Like' here if your on fagbook:- https://www.facebook.com/edtudorpole


Speaking of 02 Academies - we're planning a number of shows with the 02 group during 2014, including Liverpool, Islington, Manchester, Sheffield, Preston, we know you old Punks don't really like to do advance tickets, but if you are coming please show your support by getting them bought otherwise the gigs are at risk of getting pulled as the 02 venues rely on these sales to put the shows on (all adv ticket links are over on our dates pages or on ents24).

Between xmas & New Yrs we're doing our usual run of three shows in the north of England, catch the band on Fri 27th Henighans Bottom Bull, Bolton, Sat 28th The Exchange, Keighley, & Sunday 29th Brooklands live, Batley. Adv tickets would be a good idea to any of the above.!

... its a long awaited return to Sheffield on Friday 13th Dec', its been a couple of years since our last visit after the 'Boardwalk' (Black Swan) closed down, & tickets are just about sold out for Bar Abbey, if you coming arrive by 8pm to be sure to get in, & so you catch our old friends & special guests 'Reasons to be cheerful' who'll be getting you all warmed-up as support at the gig.
Get your ticket at Abbey snooker club pronto!
06/10/13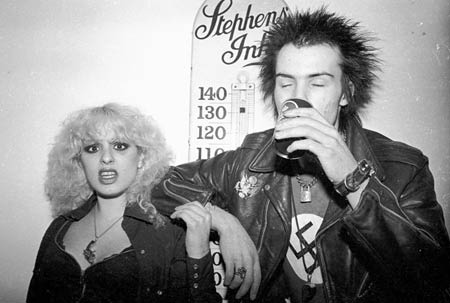 Just a note to all our 'Friends' in the U.S, if any of you are considering the 'Sid & Nancy' look for Halloween again this year, keep in mind deliveries from the u.k to u.s can be anything from 5 to 20+ days, so we'd advise getting orders in this week, & we'll mail out same day usually. The SPE store is well stocked with Sid 'R' Rabbit padlocks, Nancy Pistols Neckchains, Sid wristbands, etc..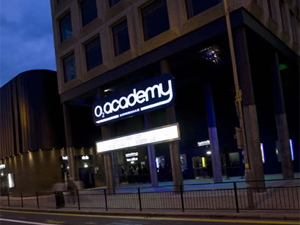 Just to let you know in good time, so you can get time off work etc..The Sex pistols Experience are booked (amongst many other places) into a number of O2 Academies in the first half of 2014, as follows:-

Fri 7th March - Coventry Arches
Sat 8th March - London 100 Club
Fri 14th March - Liverpool 02 Academy
Sat 15th March - Manchester O2 Academy
Fri 11th April - London 02 Islington Academy
Sat 12th April - Birmingham 02 Academy
Fri 30th May - Sheffield 02 Academy
Sat 31st Mat - Preston 53 degrees
Sat 7th June - Newcastle 02 Academy

... & more coming every day, as well as summer 2014 festivals many under negotiation now.. All the 02 venues will make announcements on Monday 7th October, discounted pre-sale Wednesday 9th, general sale next Friday 11th October.
24/09/13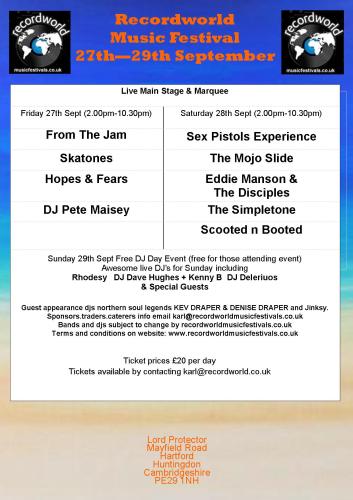 Weekend of Saturday 28th September the SPE finish their summer festival run for this year at the Record World music festival in Huntingdon (A14 in between Peterborough & Cambridge) It will be an awesome weekend in to round the summer off, S.P.E headline on the Saturday night & 'From The Jam' (feat Bruce Foxton) will be Friday headline.
Record World Music festival 2013
Lord Protector, Mayfield Road, Oxmoor,
Huntingdon, Cambs. PE29 1NH
further info, inc' adv ticket links visit:-
www.recordworldmusicfestivals.co.uk

Sunday 29th The Sex pistols Experience head down to Ipswich Railway for 'Ricky Flags Sunday service' along with special guest 'Ed Tenpole Tudor'. However due to other commitments on Monday morning neither Kid Vicious or Steve Clones can make the gig, but worry not - we've borrowed Steve 'Dave' Bones back off Glen Matlock, & our regular Sid Stand-in Johnny Marriott will make the band, the same line-up as our Dallas 'Longhorns Ballroom' show & many European dates - but it's first time on stage together in the u.k. So, along with Tenpole - we'll be having a PARTY.!!
Early doors 4pm til 9.00 - so you can all get into work with clear'ish heads on Monday morning too.!!
The Railway, 243 Foxhall Rd, Ipswich, Suffolk IP3 8LG. tel:- 01473 720966
The Sex pistols Experience With Bones & Sid Stand-in Johnny Marriott live in Dallas:-

05/09/13

Advance Tickets are on sale now for the up-coming 'Brickyard' in Carlisle gig due Friday 15th November, Doors: 8pm, Admission: £10.00 advance / £12.00 on the door. Ages 14+.
Tickets: Buy tickets online or call Ticketweb on 08444 77 1000.
Alternatively pop into The Kings Head or S4 in Carlisle.
04/09/13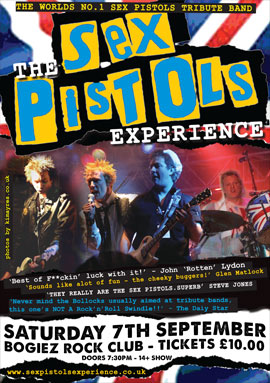 This week, Sat 7th, the band make a return to Cardiff Bogiez (formally the Barfly) there's a £10adv tkt link if your coming ,should save you enough on the door price to buy a beer on us.!
TICKET LINK

And a rare Sunday show on the 8th Aug' we're gonna head over to Northampton, King Billy, for our debut in this venue, once again we think people will head out from neighbouring Bedford, Kettering, Corby & Coventry etc, & its a 'pay at the door' so we advise being reasonably early to ensure you get in.

02/09/13
"The 100 club Dvd from 8yrs ago has reared its ugly head again on various on-line outlets, with yet another re-worked cover featuring our long dead ex-frontman & without even mentioning its the (old)'Experience', however its the same shit film, poor quality, poor sound & picture, - its Nothing to do with us, PLEASE DO NOT WASTE YOUR MONEY its utter shite. For further info see:- http://www.sexpistolsexperience.co.uk/100clubdvd.html "
20/08/13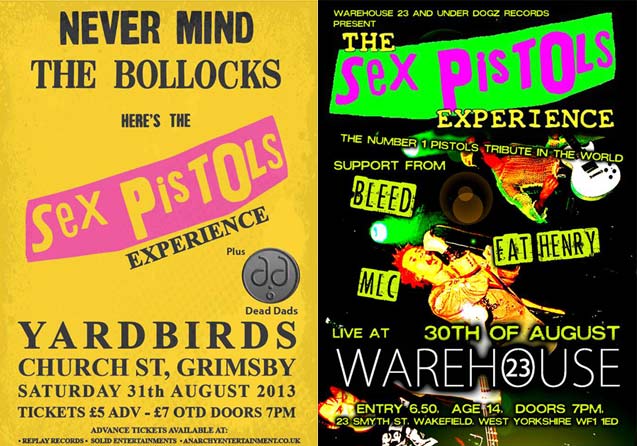 18/08/13
"I never thought tribute bands were worth much consideration, but, the Sex Pistols Experience changed all that for me - absolutely blown away. See it to believe it. And deserving of the accolade of any true fans presence.
Take my advice. Dismiss at your own peril." -Angel of Suburbia TV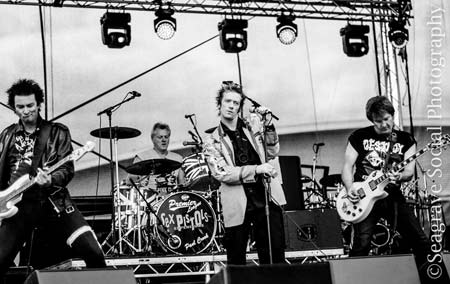 I fucking love this band. Seen them a few times and NO ONE, in any tribute, carries it off as perfectly in music & stage presence. They are more like the Pistols than the Pistols are!!.. exactly what you want as a fan when you go & see them, which you all should.
Jay T.V
15/08/13
Another New T-Shirt for 2013,
The S.P.E on tour in their V.W busses.! In Bollocks Yellow,
available on the store page now.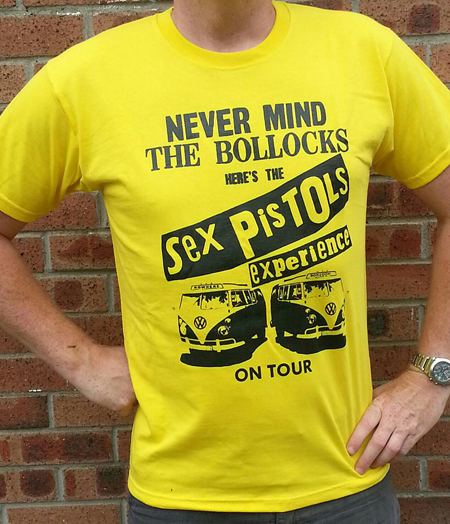 26/07/13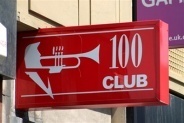 The 'Sex Pistols Experience' are pleased to announce the return to probably our favourite venue in the World.! On Saturday 8th March 2014 we hit the World famous 100 club, Oxford Street, London, & who better to invite as our special guests - coming all the way from Scotland - 'Lizzy & The Banshees' who blew the crowds away at recent gigs with us. Performing the 100 Club is a lifelong dream come true for them so we're glad to make their dream a reality, & we're sure you'll not want to miss them either.
Doors: 7.30pm - mid-night, Price: £12.50
Direct ticket link for this event
23/07/13
Festival season hits full swing next for the Sex Pistols Experience with the Peterborough Scooter Rally on Fri 9th August (see poster), & then up to Sheffield Don Valley Bowl for the United Colours Music Fest' on Saturday 10th (see poster). Sunday 11th Aug' we'll nip up to Blackpool to catch-up with the nations Punks at the annual 'Rebellion Festival', where on the afternoon of the 11th you can catch the band in the Tache' (above the 'Rose & Crown', corporation St) from 2pm til 6pm, we can get 350 into the venue & it almost sold out last time, so if your attending Rebellion & want to catch the SPE when there's nothing else going on in the main halls, we strongly advise you to pick-up an advance ticket from the venue during your weekend.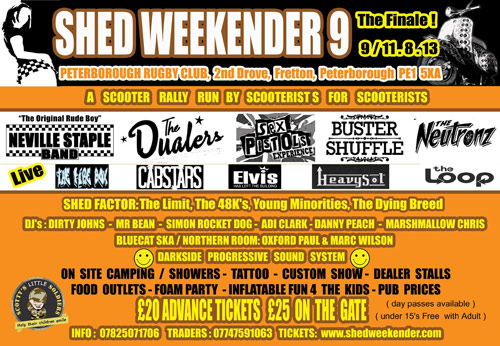 See us at SHED WEEKENDER Peterborough, Who're offering a discounted ticket until 3rd August at £20.00, then its pay on the gate.! Go to shedweekender.com or FB https://www.facebook.com/
Miss it Miss Out !! NOT BAD FOR A SCORE !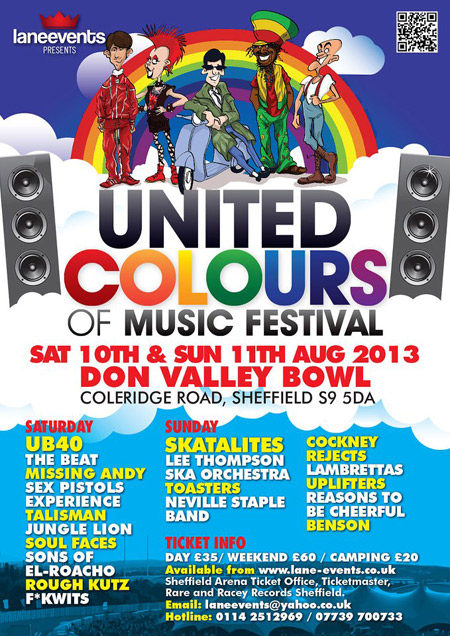 05/07/13
Friday 12th July we make a return to one of our favourite small venues The 'Hark to Towler' up in Tottington just outside of Bury, Lancashire, the reason we mention it is because after a recent sell-out concert in nearby Accrington we caught word that people are heading over from all over to come ot the Towler, & there's no advance tickets, so we suggest you get there early to make sure you get in.

The next night, Saturday 13th July, is probably in the top 5 of our favourite gigs of all, Newcastle 02 Academy, we've invited some good friends to be our 'special guests' for the night who are coming all the way from Scotland - 'Lizzie & The Banshees' www.facebook.com/LizzieAndTheBanshees make sure you don't hang-out over the road in 'The Star' too long, get in early to catch them!





The following week, Friday 19th July we're down to Reading 'Sub89' with the 'Ramonas' the World's only all girl Ramones show! Then Saturday 20th July we head north again to Derby Flowerpot, our first time in both Reading & the Flowerpot, which usually implies it should be a busy weekend.
03/06/13
Next gigs..
Friday 7th June - The Diamond Notts,
47 Stoney Street, Sutton -in- Ashfield, Mansfield, Nottinghamshire NG17 4GH
Sat 8th June - Civic Hall Shildon Co' Durham
Shildon Civic Hall, Main St, Shildon, County Durham. DL4 1AH
www.shildoncivichall.co.uk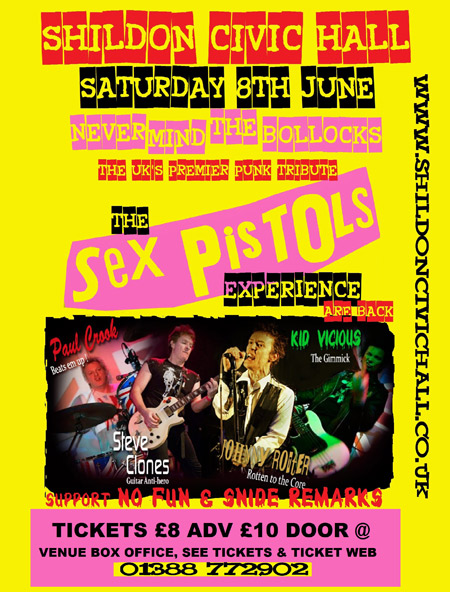 A Big thanks to the old Punks of Wolverhampton for a great night in the Slade rooms (the venue is right opposite the old Pistols haunt the Lafayette club) we'll be back there again next year, but before that the band will be back in the area at the Robin2 Bilston on 26th October with special guest Ed Tudor-Pole, tickets for that show are on sale now. http://www.therobin.co.uk & check our dates pages for more info..

24/05/13
Over the Summer 2013 we have a number of festivals coming up, we always look forward to the festival season & hope to see some of you out & about at them, so make your way over to whichever stage we're on & say hello.!
(A few more festival shows in u.k & Europe are under negotiation at the moment so there may be more to follow..)

May 24th - 26th - Glastonbudget Festival
The Cream-of-the-crop of the U.K Trib band scene at the biggest trib' fest in the World.!
http://www.glastonbudget.org/band/sex-pistols-experience/

Fri 9th August - Shed Weekend 9, Peterborough
Rugby Club Peterborough
http://www.ents24.com/festival/shed-weekender-9/3254531

Sat 10th Aug - United colours of Music Festival
Sheffield Don Valley Bowl, with UB40, Missing Andy, & many more
tickets:-
http://www.ents24.com/sheffield-events/don-valley-bowl/united-colours-of-music-festival/3393970?referer=touralert&utm_medium=email
Sunday 11th Aug - Rebellion Fest' (Fringe event)
Upstairs at The Rose & Crown, from 2pm -6pm
Corporation Rd, Blackpool.

Sat 28th September - Huntingdon
Record World Music Festival
Huntingdon Town FC Grounds
Jubilee park,
http://www.ents24.com/festival/recordworldmusicfestivalscouk/3399939

08/05/13
An interesting insight/review/opinion live from the Bristol Fleece in April:-
"...this experience really has an uncanny resemblance to the snarling,
spitting scoundrels of the late '70s.
The sound is absolutely spot on: every crunching guitar riff, every lashing solo, every thunderous drum fill is present and correct, it really is like watching some old video footage from the Anarchy Tour. Johnny's voice perfectly captures the young Lydon's bored, superior tones, while his stage presence veers from hunched, hollow-eyed staring at the audience to full on, just-been-released-from-a straitjacket mania. The sullen insolence of the banter with the audience is perfect, Rotter positively seething with venom. If you're looking for an authentic taste of anarchy, then i would recommend you stick with
the Sex Pistols Experience.
On tonight's evidence they are better at "being" the Sex Pistols than the real thing.!"
http://louderthanwar.com/the-sex-pistols-experience-bristol-live-review/
Classic British band 'The Godfathers' (hugely influenced by the Pistols/Clash/Heartbreakers & many others) have a new album out 'Jukebox Fury' on which Sex Pistols Experience drummer Crook'y played, & he will be out on tour with them from February onward (as mentioned below) - With new single 'I Can't sleep tonight' out on download from February 12th, & 'Jukebox Fury' the album out Worldwide from March 4th.. The Sex Pistols Experience will be back out for further dates from April.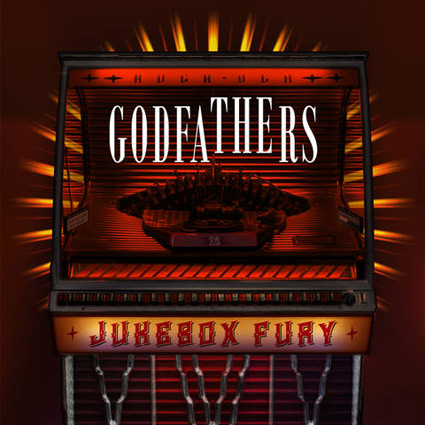 24/01/13
The recent Severe weather, & poor forecast for Wimbledon this weekend has caused a lack of adv tickets so the promoters have decided to postpone this Saturday's (26th Jan) gig at Kingsmeadow Stadium. A rearranged date will be added soon.
So the next shows will be over in the Czech-Republic 31st Jan/1st/2nd February.

Then the S.P.E take a break until April to make way for Crooky who's playing drums with legendary British band 'The Godfathers' who head out to Spain in February, & around the u.k in March with the Stranglers on the 'Feel it live Tour'. Go check em out http://www.facebook.com/TheGodfathersFamily & don't forget to shout for 'Anarchy'.!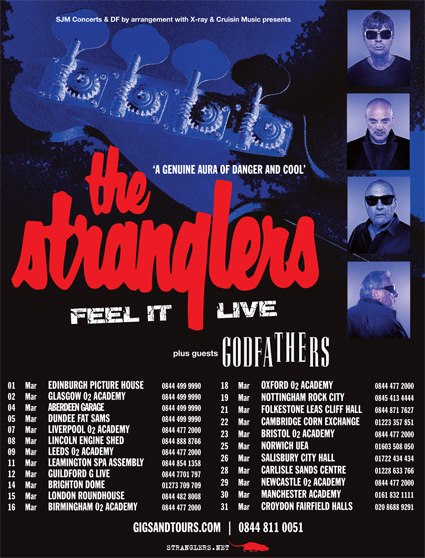 11/01/13
Jah Wobble & Keith Levene with special guests including our very own 'Johnny Rotter' have their new album out now ' Ying & Yang' which has been picking up some very healthy reviews. Get it here through Amazon or any other on-line stores..